With competition at an all-time high in the dynamic world of ecommerce, the right navigator can make a significant difference. Dubai-Based Private Equity Firm – Ecomma is creating waves in the Global Ecommerce Industry. Ecomma has developed itself into competitiveness in the field of shopping, marketing and collaboration among online stores. Today we will explore Ecomma's path, creators of this company; and why they are chosen by a person who plans to buy a business or to invest into a private equity fund.
A Glimpse into Ecomma's World
Ecomma's mission is simple yet powerful: to aid ecommerce businesses across the globe and deliver greater impacts. This is made possible by offering customers a variety of services over and above financial transactions. Ecomma contributes to operational excellence, marketing skills and innovation; it helps companies develop in a sustainable manner. Ecomma has built their reputation on identifying promising ecommerce businesses, and through application of data driven marketing.
Another significant element that distinguishes Ecomma is their proven success record. They have so far carried out more than 25 deals globally involving purchasing and selling ecommerce businesses. They also demonstrate a serious pursuit for growth and expansion as they close one deal every month.
Meet the Visionaries Behind Ecomma
Wieger Sietsma: The background of Wieger Sietsma is equally impressive and variegated. He is a former professional football player who has played for some of the top football clubs in the world, and he perfectly fits into the ecommerce arena. He is an experienced business person who owns his company, was an investor and award winner who led his Ecomma company to where it is now.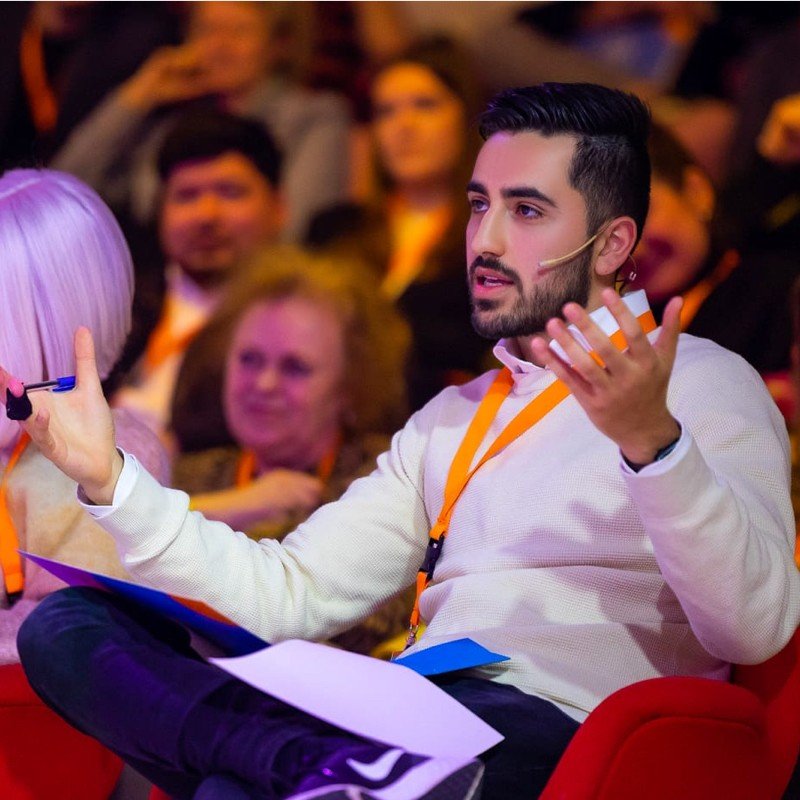 Bawar Ahmad: When it comes to the acquire, expand and divestiture of successful online brands, Bawar Ahmad has been demonstrated as a true knowledge leader. He began by starting a company called "Young Metrics" which is an ecommerce marketing agency focused on paid advertising. Bawa Ahmad is a well-respected authority on the subject with over 15 full-time employees.
The two founders, with their unique combination of talent and understanding of the industry, place Ecomma right at the point where innovation and business acumen meet.
Ecomma's Value Proposition
This is the Ecomma's success secret—their dedication to the value proposition that is the Ecomma's business model itself—easy ecommerce acquisition made simple. Here's what sets them apart:
Frictionless Transactions: Ecomma eliminates friction from the ecommerce acquisition process by standardizing procedures and automating the business. This enables smooth operations and quick growth.
Long-Term Partnership: Ecomma provides a longer transition period for new suppliers, treating them as partners instead of just finance people. Through this approach, buyers empower Ecomma to sell the business successfully.
Expertise in Marketing and Operations: Ecomma has an outstanding team of experienced marketing and operations personnel. Therefore, buyers can concentrate on strategic growth and innovation, since the operation of their business is taken care of by somebody else.
Flexible Financing Options: Ecomma also appreciates that each business is different, which makes it avail various financing packages like Earnout and Seller Financing to meet the demands of clients.
Key Takeaways
Ecomma is an excellent option for anyone looking to invest in an ecommerce business or a private equity fund; one which has the proven track record, unrivaled expertise and commitment to quality. Ecomma is a leader in the industry with a global perspective on sustainable growth and a commitment to eliminating transaction friction from ecommerce. Therefore, if you are seeking private equity opportunities or a partner to unleash the e-commerce potential of your ecommerce business, Ecomma is a brand whose name must resonate within your sphere.